Learning digital photography is a joy with this collection of inspiring articles by our special guest writers. They cover topics like REAL kid portraits, creativity and playfulness, abstract photos, and more.
Articles by Barbara Bender
Barbara Bender is a freelance professional photographer and writer, and one of the most creative people I know. I've been privileged to belong to the same photographic evaluation group as she does for nearly 8 years now. This is a group where we meet monthly, and each bring along a few of our images to share, and receive friendly but constructive critique. Getting an inside track on Barbara's creative process has been a gift to me, and her images consistently inspire me and help me grow. Barbara has a unique eye for seeing the extraordinary in the everyday world around her, and capturing it marvelously in her photographs. She also happens to be a great writer, and I encourage any of you who are learning digital photography to read her articles and be inspired!
"Do it Anyway"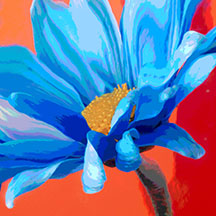 © Barbara Bender
How many of us say "I'm not very creative?" Is it true, or are we really held back by the fear of disapproval or the fear of failure? In this article on photographic creativity, Barbara encourages us to overcome our fears, take risks, and do it anyway. What a great inspiration for learning digital photography! Forget the "rules" for a few minutes, and soak up some of Barbara's encouraging words.
"Photographing 'Real' Kids: Embrace the Chaos"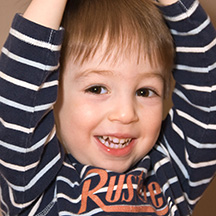 © Barbara Bender
No stuffy, formal, posed portraits of kids, please! Will you really recognize your kids like that, anyway? How much better to capture some "real" moments of their lives, where they are expressing genuine emotions and reactions; such portraits are far more engaging, and will provide you with memories of actual, fun, real experiences, instead of the struggle you had getting them to button up their collar and sit still. Have fun learning digital photography with Barbara! In her article on children portrait photography, she shares her tips and techniques to create these kinds of portraits.
"Get Moving!"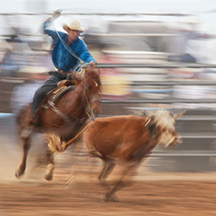 © Barbara Bender
Are you stuck on getting perfectly sharp images? Obsessed with having a sturdy tripod to eliminate camera shake, or using fast shutter speeds to freeze your subject? What if you were to try something completely different? Barbara brings us an article on creative digital photography techniques that embrace camera and subject motion. She provides concrete advice and beautiful examples to illustrate her suggestions.
"Project 365"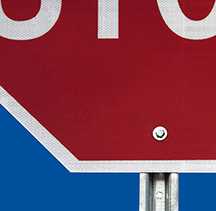 © Barbara Bender
If you need a little boost to get yourself out shooting on a regular basis, read a behind the scenes account of Barbara's 52-week variant of a project 365. Barbara has committed to taking one photo a week for a year. Having reached the halfway point, she describes her project in this article, and the positive impact it is having on her photography. Maybe you'll be inspired to try it yourself! It's a fabulous tool for learning digital photography.
"Water: Not Just for Drinking!"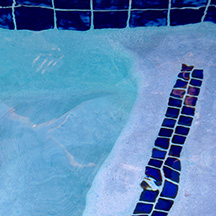 © Barbara Bender
I love to photograph water! It presents so many different options for images. In this article on water photography, Barbara guides us through photographing water in all its states from liquid to solid (ice and snow) to gas (clouds, fog and steam). She provides helpful tips so that you can nail the technical details down, and illustrates it all with more of her stunning images.
Articles by Katherine Keates
Katherine Keates is a freelance photographer and writer who has travelled extensively to photograph all over our beautiful planet. She has an incredible eye for capturing moments, details, people and places that reach out and tug at the viewer's heart. She creates images that are truly works of art. She is well-published as both a photographer and writer, and I'm sure you will enjoy reading what she has to say.
"Insights and Inspiration from nature"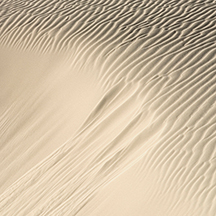 © Katherine Keates
Do you spend too much time plugged in to technology? Have you forgotten what it's like to open your eyes, and take in the beauty of the natural world?
In this article of photo inspiration, Katherine gives us a wake up call, and encourages us to reconnect with Mother Nature to make creative and inspiring photographs.
"The Dance of the Butterfly People"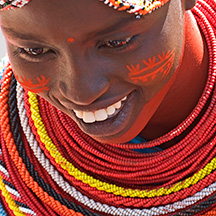 © Katherine Keates
Africa dance! In this travelogue, Katherine writes about her journey to Africa to explore the Samburu tribal dances through a series of stunning, long exposure and selective focus photos. She brings the story of the Samburu culture and traditions to life through her images and her words.
"The Crossing" (with co-author Avi Cohen)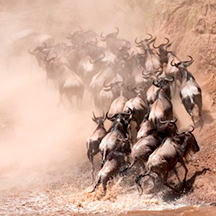 © Katherine Keates
Get a taste of the excitement, as photographers Katherine Keates and Avi Cohen recount their experience photographing the dramatic phenomenon of the wildebeest crossing Kenya's Mara River. Flying hooves, clouds of dust, and cameras clicking; this is safari photography at its best! Katherine and Avi also recommend what you should stock in your safari camera bag.
Articles by Larry Monczka
Larry Monczka is a freelance photographer and writer whose articles have been published in numerous magazines. I have had the honour of knowing him, and the opportunity to see much of his creative work, for a few years now. I have great admiration for his photographic vision, and his incredible attention to detail. I know a "Larry" photo as soon as I see it; he manages to bring out incredible detail in natural textures, and he's the master of simplicity in composition. He has a lot to share for those who are learning digital photography. His wit and wry sense of humor make his articles a delightful read. Enjoy!
"Some Tips to Perk up Your People Portfolio"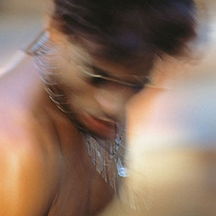 © Larry Monczka
If you're learning digital photography, and you feel like your people pictures lack "pop," then Larry has some great advice you need to read!
In this article on portrait photography technique, Larry offers some creative tips to add a little spice to your portrait images. Learn about panning, zooming, using light and color, and more.
"Details, Details"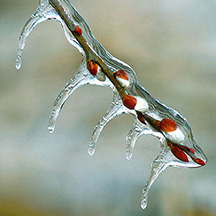 © Larry Monczka
Why do some pictures "work" while others don't? In this article on basic photography tips, Larry gives us a number of tips to help us pay attention to the details that can make or break an image. How far should you go when simplifying? Is beautiful light enough to make a beautiful photo? How neutral should you go with your background? Reading Larry's take on these questions can accelerate the process of learning digital photography.
"Abstract Expressions in Nature"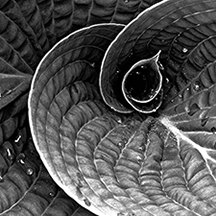 © Larry Monczka
Are you ready to go beyond the usual "record shots" of nature, and start expressing your personal vision when you photograph flowers, plants, rocks, trees and landscapes? If so, Larry's article on abstract photos is for you. He offers some specific techniques that you can try, which will help you step out of your comfort zone.
"Give Winter Photography a Shot"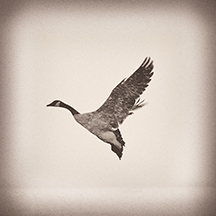 © Larry Monczka
Have you been shying away from winter photography because of the cold? Maybe you're not sure what makes a good subject when color is absent or subdued. Never fear! Larry is here with a great article to inspire you to brave the temperatures, and get some fabulous winter shots. He'll show you how winter can reconnect you with visual design basics, make you appreciate a muted color palette, and catch the sunrise and sunset at a more reasonable hour of the day! You can have a whole new season of learning digital photography.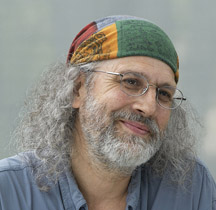 Listen to a podcast interview with Tony Sweet, as he talks to us about his ideas on creativity in photography.
Tony tells us not to listen to any one else! We each need to forge our own path. Get out there and try new things!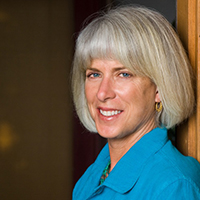 Listen to expert travel photography tips in this podcast interview with Nevada Wier, photographer for National Geographic, Geo, National Geographic Adventure, and many more.
Nevada explains how our cameras see differently than our eyes, and how we must embrace this to produce creative images. She gives helpful tips for travelling, and photographing people. Enjoy!