Travel Photography Tips from
Nevada Wier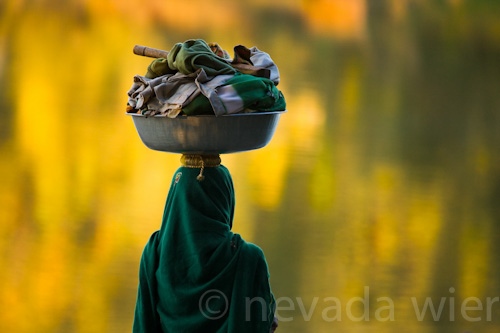 © Nevada Wier

40 minute interview with Nevada Wier
Nevada Wier: Biography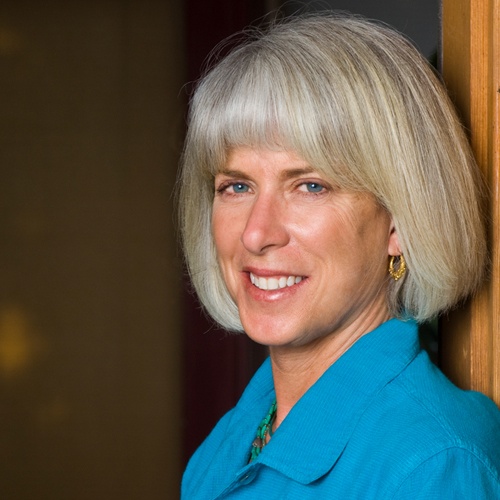 Nevada Wier is a multiple award-winning photographer specializing in documenting the remote corners of the world and the cultures that inhabit them. She has been published in numerous national and international publications, including: National Geographic, Geo, National Geographic Adventure, Islands, Outdoor Photographer, Outside, Marie Claire, NY Times, and Smithsonian. Getty, Corbis, and Blend represent her stock photography. Her fine-art photography is shown at Verve Gallery in Santa Fe. Nevada's books include The Land of Nine Dragons – Vietnam Today (Abbeville Press), winner of the Lowell Thomas Best Travel Book of 1992 award, and Adventure Travel Photography (Amphoto). She is currently working on a new book, A Nomadic Vision (publication TBA). Nevada teaches photography at the Santa Fe Workshops among others, and is currently on tour with the National Geographic Traveler CREATIVITY WITH LIGHT seminar series. Please visit her website at http://www.nevadawier.com/
Travel Photography Tips Podcast Contents
In this podcast, I interview Nevada for some expert travel photography tips. Nevada has a wealth of experience born of many photographic excursions to the far corners of the world. She most often chooses the less frequented destinations, at least in part because she is fascinated by remote tribal cultures, and is determined to photograph them before they disappear.
I thoroughly enjoyed my discussion with Nevada. She is genuine, passionate, and generous with the advice she has to offer to aspiring travel photographers. I hope you will take a few moments to listen in on our conversation.
You're not photographing what you see. You're just using what you see as a possibility for creative interpretation.
— Nevada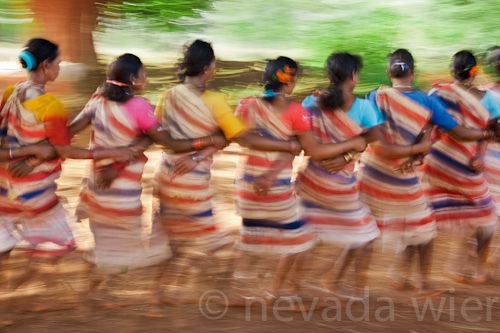 © Nevada Wier
I asked Nevada to give us her take on creativity, and where it fits into the photographic process. She believes that photography is not about photographing what you see, but about photographing how you feel about what you see. Photography is the creative process of interpreting what you see using your camera. Nevada points out that all cameras are "visually impaired," meaning that they do not see like we do in terms of focus, dynamic range, and more. We therefore create impressions of the scene before us by interpreting them through the eyes of our cameras.
"[…] the creativity also has to do with this human experience […] and emotion. And that's why it's not enough to have an image that's technically perfect. Sometimes it's the little imperfections that give it the humanity, and that's very important to me."
— Nevada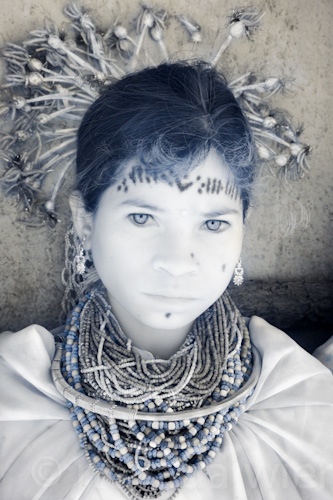 © Nevada Wier
Nevada also talks about how we must separate the emotional experience of travel from the photography. Too often, our excitement in the moment clouds our ability to execute a great image. We may also find it difficult to judge our own work afterwards because of our emotional attachment to our experience.
"Travel photography is hard because we become seduced by the emotional feeing that we have when we travel."
— Nevada
Nevada also offers some travel photography tips on balancing the logistics of planning a trip with the need to "let go" and be present in the moment while we are photographing.
Not only has Nevada won awards for her photography, but she has recently won a Reader's Choice award from PDN for being one of the top 13 workshop instructors. After you listen to this podcast, I think you'll understand why; she has a positive energy, a passion for photography, and a willingness to openly share her experience.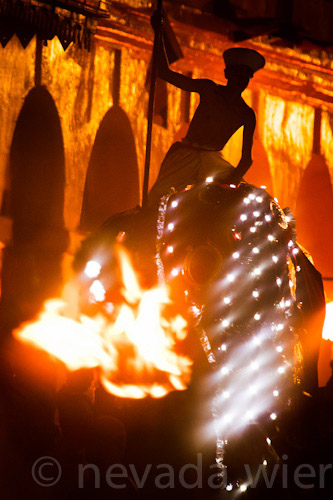 © Nevada Wier
Next, you may want to explore some creative photography ideas.