Recommended
Photography Books
What are some recommended photography books that you might want to include in your library? This section is for those books that really inspire, and make you want to grab your camera and get out there! Feel free to recommend a photography coffee table book. I've included a couple of my all-time favorites. What are yours? See which books are getting other readers excited, too!
Find out what other people have suggested.
What's your favorite inspirational photography book?
My Top Picks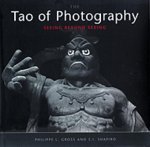 The Tao of Photography: Seeing Beyond Seeing
Author: Philippe L. Gross and S. I. Shapiro
Publisher: Ten Speed Press
This is possibly one of my favorite books of all time. As a student of Taoist philosophy, this one resonated with me on multiple levels. The book is about the magic of photography, the creative process, and living in the moment. After all, there's nothing like photography for focusing you on the present moment!
The book gently teaches you how to incorporate Taoist principles into your photography, breaking down creative barriers, and learning to see better.
Whether you're Taoist or not, this book is well worth a look! It's filled with gorgeous black and white images, and loads of inspirational quotes from well-known photographers.
Read and enjoy!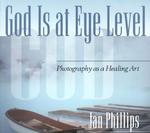 God Is at Eye Level: Photography as a Healing Art
Author: Jan Phillips
Publisher: Quest Books
This is the other book (besides the one above) that ranks as one of most recommended photography books. It's an absolutely wonderful book that will warm the photographer's soul. Don't let the word "God" in the title put you off. Whatever "God" means to you, this book is worth a look.
The book is about the healing power of photography. Anyone who is a photographer at heart knows this healing power instinctively. It happens when you get "lost" in the process of taking pictures, and leave all your worries behind.
Other healing comes to the person who is the subject of your photograph. Finally, the viewing of your final images can be healing to the viewer.
The books is illustrated with beautiful black and white images, and quotes by famous photographers.
See if it resonates with you the way it did with me.
***C2_invitation_22799214***