Photo Tips to Inspire You and Help You Learn
Ultimate Photo Tips provides friendly education and encouragement for photo enthusiasts around the world, presented in a way that's clear, organized, and easy to understand. We have hints and tips to hone your skills and boost your creativity, whether you're looking for the answer to a specific question, or just want to explore and learn.
Two Minute Photo Tips Video
Adobe Photoshop: Orton Effect
Are you looking for a way to add a soft glow to your photos? Try this easy Adobe Photoshop tutorial to learn how to create a digital
Orton effect.
Visit the video index of all the digital photography technique videos
How We Can Help You?
Check out our extensive photography ideas section for interviews and articles on creativity, as well as loads of creative photography projects by subject and technique.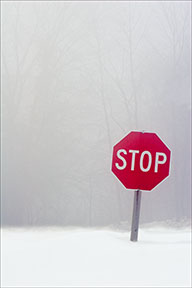 © Julie Waterhouse Photography
New to photography? Looking for photography techniques that will take your pictures from snapshots to images worthy of hanging on your wall? In this site, I've tried to include all the information I wish I had known when I was just starting out, and the things I had to learn "the hard way!" If you're feeling overwhelmed by all that there is to learn — stop! Take a deep breath, and relax. Just take it one step at a time. Practice each new thing you learn as often as you can, and soon it will become second nature. Then, when you're ready for your next photo tips, drop by this site for another visit.
You may want to start by checking out Beginning Photography Tips. Here, you'll find basic photography information that will give you a thorough understanding of exposure, aperture, shutter speed, composition and more; it has everything you need to learn how to take better pictures.
Experienced photographer? If you're a professional photographer or serious hobbyist, you've already discovered that photography is a journey of life-long learning. Within these pages, I hope you'll find some useful nuggets to add to your knowledge. If you're looking to build skills in a particular area, you may be interested in topic-specific sections such as Portrait Photography Tips or Wedding Photography Tips.
Something for everyone. Check out the extensive Tips for Taking Digital Photography, including information about photo editing, sharpening, pixels, histograms, sensor dust, and much, much more!


© Julie Waterhouse Photography
Photography is my passion. If you're visiting this site, then there's a good chance that it's one of yours too! Welcome, kindred spirit! 🙂 I hope you enjoy the photo tips on this site, and that they are helpful to you in improving your photography. Happy shooting!
Photography = Technical Skill + Creativity
(Ultimate Photo Tips is here to help with both)
Excellent photographs are a combination of technical skill and creativity, in equal measure. You must have the technical skills to create a well-exposed and well-composed image. However, it's just as important that your photographs are creative, and contain that extra "wow factor" to make them stand out from the crowd.
With practice, everyone can learn the technical skill.  It is in the creativity that you distinguish yourself as a photographer.  Your unique voice is a combination of your past experiences, your personality, your imagination and your emotional state at the time you make an image.
The single most important component of a camera is the twelve inches behind it."
–Ansel Adams
As such, you will find two kinds of information on this site: the photography techniques you need to make competent, technically sound images; and hints and photo tips that will boost your creativity, get you thinking out of the box, and help you to choose subject matter that you are passionate about.
Learn to use your technical skills to reinforce the emotion and the vision you are trying to convey in your photography.  Choose the tools and techniques that support what you want to say about the subject in the most effective way.
What's Inside?
Beginning Photography Tips – one step at a time!
Helpful beginning photography tips so you can learn basic photography and how to take good pictures. Discover the ABC's of exposure, composition, lighting — and let's not forget about creativity!
Learn portrait photography tips that will bring out the best in your model. Improve your photography! Portrait tips on lighting and posing that you won't find in most books.
Photography Composition – What Could You Be Doing Better?
Find tips on photography composition to help you create more compelling images. Hone your skills in seeing, choosing, arranging and framing visual design elements.
The Photo Tips blog keeps you up to date with all additions and changes to the ultimate-photo-tips.com website.
Wedding Photography Tips: Here Comes the Guide!
Wedding photography tips for both photographer, and bride and groom – from the most basic question of whether to accept the job, to checklists to guide everyone through the Big Day.
Tips for Taking Digital Photography
Find tips for taking digital photography to help you understand your camera and improve your images. Learn about histograms, live view, resizing photos, monitor calibration, sharpening photos, and much more.
We bring you the latest photography news around the world, and invite you to submit your own news and local events related to photography.
Best Photography Books?I'm frequently asked: What are the best photography books? There are many books about photography out there, so I thought I'd share a few of my favorites, and then find out which ones you like! What's in YOUR library?
Learn about basic digital photography to help you understand your camera and improve your images. Demystify RAW format, noise, DPI, megapixels, full frame or crop sensors, and all that jargon!
Digital Photography Techniques
Improve your digital photography technique with our video series, Two Minute Photo Tips. These short and helpful videos are an easy way to pick up some great tips. Topics include everything from camera settings and exposure, to creativity, technique, and story-telling.
Gallery Quality Photo Products For Photographers
Via Bumblejax.com.  Bumblejax is a specialty photo lab offering handmade gallery quality wall art out of Seattle.  Photographers around the world rely on their commitment to quality to offer their customers the best in high-end wall art using unique materials.  All photographers get 50% off their first order and ongoing discounting of 15-20% from there.