Project 365, or making one photo a day, is a great way to stretch your photographic creativity. Get the behind the scenes scoop on Barbara Bender's 52-week variant of this photography project, where she talks about her experience shooting one photo a week to help her make photography a priority.
My 52 Week Photographic Project:
Thoughts at the Halfway Point
by Barbara Bender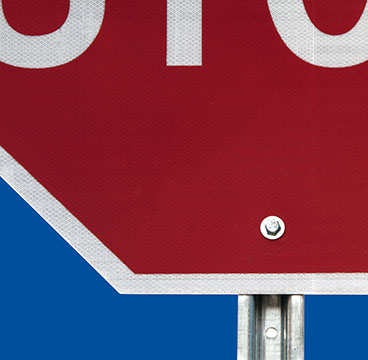 Week 14
© Barbara Bender
Almost 6 months ago, Julie began a 365 project in which she made a commitment to make one photograph each day for one year. I was very intrigued by this, and was inspired to try to do a project 365 myself. I started mine a few weeks after Julie, so I am almost midway through as well.
Like Julie, I wanted to find a way to ensure that I'd photograph on a more regular basis. The demands of daily life often interfered with getting out with my camera, and the structure of a project would force me to make shooting a priority. However, I decided that Julie's plan to make one photograph per day would be too onerous, so mine entails making one per week, for 52 weeks. Like Julie, I resolved to shoot specifically for the project; photographs made for other shoots or projects would not count.
I wanted to establish another specific goal in addition to that of ensuring regular photography. I have always enjoyed photographing in ordinary places and finding things to shoot in situations where there doesn't appear to be much to photograph, and I wanted to further develop my skill in doing just that. To accomplish that goal, I set up certain limitations. I would only make my project photographs in my home or within a mile of it. Home for me includes our cottage in Muskoka, Ontario, and our winter property near Phoenix AZ, as well as our primary residence just north of Toronto. We moved into our new house in Ontario just over six months ago, so it's still relatively unfamiliar photographically, but our other homes are places in which I've made many photographs in the past. The challenge would be to "see" familiar sights and situations in a different way and think of fresh approaches in photographing them. Since I knew I would be also be doing some traveling during the 52 weeks, my project 365 images during those times would have to be made in whatever hotel I was going to stay in, or on hotel property. Photographing still life set-ups was allowed in any of the above locations, provided the items were already there. The idea was to use what was available, not to buy or search for anything new and exciting. Any camera technique at the time of capture would be "legal", as well as manipulation in Photoshop, provided the subject matter remained identifiable. Again, the purpose was to use what was available and find ways to work with it.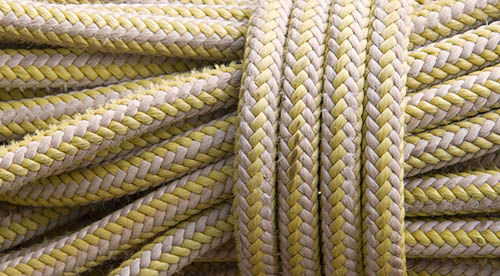 Week 6
© Barbara Bender
So far, this project 365 has been a challenging, fun, and very useful experience. Some weeks have been difficult because a busy schedule resulted in a mad rush to fulfil my weekly image obligation. Other times I initially wasn't in the mood to shoot, or had trouble seeing or finding things to photograph. However, once I got going, I could usually get into it and found things to work with. On the other hand there were many weeks when I was very inspired to make photographs, and the challenge then became deciding which of my many choices would be selected as my project image. What I found interesting was the fact that the situations I found so fascinating one week might have been the very same things that seemed boring and hum-drum the previous week, if I even noticed them at all. I must confess that there were times when I was tempted to stockpile extras from the "good" weeks to use when I wasn't inspired, was too busy or not in the mood. I'm glad I resisted the urge to cheat, because there was always something interesting to shoot, even if at first I thought I wouldn't find a subject.
"I strongly believe there are things to photograph in every situation, and doing this project 365 has reinforced my belief that, although it is certainly wonderful to travel and shoot exotic sights, it is definitely not necessary to do so."
There were one or two weeks when I planned in advance what I was going to photograph. and at one point, even made a list of possible things to shoot. However, for the most part, I found things to photograph almost by chance, when I wasn't actively looking for something. It's not that had never noticed many of these sights before, because in many cases, I had; over the years I have developed the habit of looking at things, wherever I am, with a photographic perspective. The difference is, that because of the demands of the project 365, I actually photographed them instead of merely being aware of them. This has been an extremely positive aspect of doing this type of project… the motivation to actually get my camera and use it!
I strongly believe there are things to photograph in every situation, and doing this project 365 has reinforced my belief that, although it is certainly wonderful to travel and shoot exotic sights, it is definitely not necessary to do so. The sense of discovery in finding something interesting when I least expect it, and figuring out how to photograph it, is, for me, far more gratifying and exciting.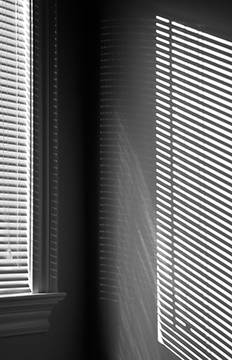 Week 21
© Barbara Bender
Julie has kept herself "honest" by posting her images on Flickr each day; I have done the same by uploading mine each week, to my website. I think that "going public" in some way by declaring your intentions and sharing the results is essential when doing a project. Knowing that others are following your progress is a strong motivator to continue. There are many ways to share images online, and I strongly encourage this practice.
In addition to posting my weekly image, at the urging of Larry Monczka, a good friend and fellow guest contributor to this site, I posted a short text entry for each week's image, describing why I made each photograph, and in some cases, how I technically handled the situation. Keeping a diary/blog of this project has added another dimension to the project that has been fun and useful.
The beauty of doing a photographic project 365 is that it is a self assignment. This means you can set up your parameters and goals in ways that work best for you. You can elect to do a daily shoot during vacation times, if that is more convenient. You can choose a specific time of day to make your all photographs. You may decide to restrict yourself to using a certain lens, or capture technique or shooting location. You may select a specific subject or theme, and explore those in depth over time; red things, reflections, street signs, doorways…it doesn't matter. The important thing is to challenge yourself in some way and commit to the discipline of a stated shooting schedule.
All in all, I am enjoying this process immensely and am grateful to Julie for inspiring me to do it. Not only am I photographing frequently and developing my skills, I am learning more and more about how and why I shoot what I shoot. Even though I have another six months until I complete my project 365, I am still enthusiastic and am already starting to think about what I want to do for my next one!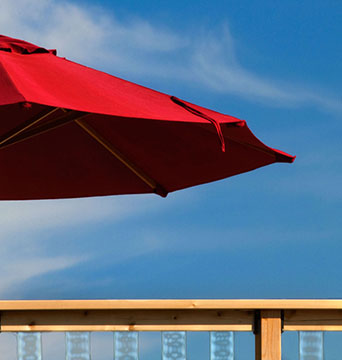 Week 7
© Barbara Bender
About Barbara Bender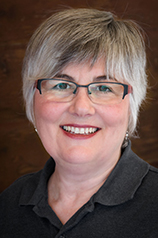 Barbara Bender is a freelance professional photographer and writer who uses various creative techniques, emphasis on design, and simple, often graphic composition to make photographs which are frequently expressive in nature. Her photographs have been featured in such publications as Nature's Best Awards Issue, Black and White Magazine, and Color Magazine. A series of articles on photographic Creativity and Playfulness was featured in PhotoLife Magazine in 2010. Over forty-five of her images have been used as book covers for Guernica Editions. As an active member of the Greater Toronto Council of Camera Clubs, she gives presentations and workshops on various photographic topics.
Next, you may want to explore your photographic creativity with some creative photography ideas.