Photo Challenges:
Last Month's Winner!
Last month's topic was "A Rainy Day." I love rainy days, and was very happy to see so many wonderful interpretations of the rain. You all definitely proved that it's a good idea to keep your cameras out when the rain comes. There were some beautiful and exciting images submitted. Thank you to everyone who entered.
You'll find the winning image below. Enjoy!
This month's challenge. Enter here, or vote for your favorite image!
Past challenges. Find all of the submitted images here, by month.
Last Month's Winner!
Topic: "A Rainy Day"
And the winner is…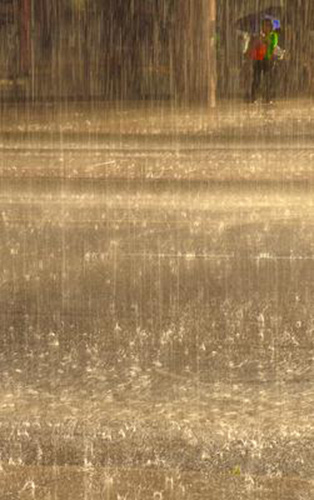 © Pierre Falzon
Pickering, Ontario, Canada
"Waiting for the Rain to Stop"
"Waiting for the Rain to Stop" really captures the story of a rainy day. Pierre really nailed the theme this month! The light in this image is fabulous, and the pop of color at the top anchors the image. I just love how we can see the splash of each raindrop.
Congratulations, Pierre, on your second challenge win!
Pierre writes about his photo:
It was pouring buckets on this beautiful sunny day in Toronto. No one dared cross the street!
Next, you may want to check out past photo challenge winners.