Photography
Business Books
What are the best books on the business of photography? What are some of the books you've used to help you get started and thrive in your photography business? Share your favorites, and see what others have found useful.
Find out what other people have suggested.
What are your favorite photography business books?
My Top Picks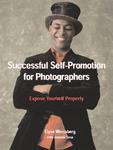 Successful Self-Promotion for Photographers: Expose Yourself Properly
Author: Elyse Weissberg
Publisher: Amphoto
FABULOUS book! One I refer to often for inspiration in my business. The author had a long career as a photographer's representative, and knows what she's talking about!
This book really made me get focused about exactly what I wanted by business to be about, and what image I wanted it to portray. It forced me to really think through my goals and my vision, and figure out my value proposition. The book has practical how-to tips about marketing yourself, including words on building a portfolio, and sending out marketing pieces.
I highly recommend this one!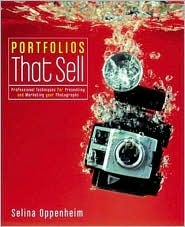 Portfolios That Sell
Authors: Selina Oppenheim
Publisher: Amphoto
Another book that get s "fabulous" rating from me. I think it's a must-have for any photographer thinking about putting together a portfolio (and that should be all of you!).
This is another book that made me think. Putting together a portfolio isn't just collecting up your favorite images. The book gives you a really strategy to implement to select your photographs, and create new ones if you need to. It guides you through the process of positioning yourself, and lining up with what the market wants. It covers in great detail the steps for editing and arranging your images, and also includes a chapter on how to physically present your portfolio. The book wraps up with a discussion on how to actually use your portfolio as a marketing tool. Really good!!
***C2_invitation_22799200***
Next, you may want to check out other recommended photography books for inspiration.