Photo Challenges:
November 2010
Bugs!
I'm sure I'm letting myself in for a treat by asking for images of bugs ;-). Nevertheless, bring on the creepy crawlies! And of course the pretty ones too. I've never been a big fan of arachnids, so I'm going to have to try hard to be objective if submit spider pictures. But I promise I'll try!
Enter your super-amazing photos in our photo contests. The winning image will be featured on the Ultimate Photo Tips homepage for all of the following month. One entry only each month per person, please!
See what other people are submitting, and vote for your favorite:
View other entries.
A Few Bugs I've Encountered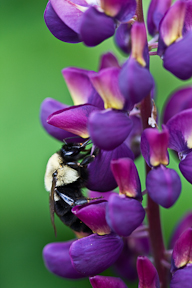 Bumble Bee
© Julie Waterhouse Photography

I actually managed a shot of a spider!
© Julie Waterhouse Photography

Monarch Butterfly on Buddleia
© Julie Waterhouse Photography

Lily Beetle — pretty, but such a pest in the garden.
© Julie Waterhouse Photography
***C2_invitation_24110192***