Here you'll find photography ideas to get your creative juices flowing. From interviews with experts, to descriptions of photography project ideas, to photography contests, we have resources to stimulate your photographic creativity.
It's important that, as photographers, we keep stretching our own creative boundaries.  It's easy to get into a photographic rut, and keep shooting the same old subjects over and over.  For me, that means returning time and again to flowers, and the rural landscapes around my home. I don't think I should ever give up shooting those; they are my passions.  Every now and then, however, it's good to shake things up by shooting a different subject, or using a different style than your usual.  Those "out of the box" shoots will stimulate your creativity, and grow your vision and your skills, and the images you make of your favorite subjects will improve as a result.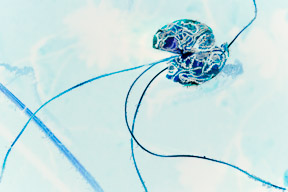 © Julie Waterhouse Photography
Being away from home can free you to be more creative. One great way to break free of a rut is to take photographs when you travel. This is how many people first get into photography.
If you need assistance with planning your perfect trip, I find that Top Travel Tips has practical, comprehensive, and unbiased travel advice.
Here are some other photography ideas to stimulate your creative juices and get you photographing outside of your box:
Creative Photo Ideas by Subject
First, here are ten fun photography project ideas for different subjects you can shoot.
Also check out the photography project ideas from our readers on our forums page on this topic. And please contribute your own!
A "365 project," where you commit to taking one photograph every day for a year, can be an excellent way to push your own creative boundaries. Take a peek at the 365 project I've undertaken, and consider doing one of your own. This is hands-down the best exercise I've ever set myself. Barbara Bender, a guest contributor on this website, has written about her experience with a 52-week variant of the project 365.
Photography Ideas by Technique
Special Projects

This project of shooting flowers through waterglass can be done inside or out. You'll need to purchase a piece of waterglass, or other textured glass, and create a stand to hold it. Then you shoot through the glass at your subject. Flowers make a great subject, but experiment and try others too!

If you want a great photography project for a rainy day, then try this activity on your kitchen table. You need foil or silver mylar paper, glasses of water, food coloring, and a close-up lens. And lots of patience! This one's not easy. Have some fun with foil and food coloring.

We deliver more creative photo ideas
for you to push your boundaries and grow your skills. Enjoy!
Photography Contests and Photo Challenges
What better way to push yourself creatively than to actually get out and take pictures? When the theme is set for you, it stretches you further, since it may push you out of your comfort zone. Test yourself, and submit an image to the latest of our monthly photo challenges. Check out past photo challenges to get inspired.
It's also valuable to look at the images of others for inspiration. Check out these stunning top photographs from our 2010 Worldwide Camera Club Competition.
Inspiration!
My Favorite Inspirational Photography Books
These all have a place of honor on my bookshelf, and I turn to them for inspiration.
Photography Quotes
I'm a quote collector! Here are some some fun, inspirational and insightful photography quotes.
Interviews with Experts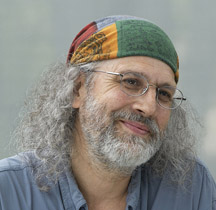 Listen to a podcast interview with Tony Sweet, as he talks to us about his ideas on creativity in photography.
Tony tells us not to listen to any one else! We each need to forge our own path. Get out there and try new things!
Articles by Guest Writers
"Some Tips to Perk up Your People Portfolio" by Larry Monczka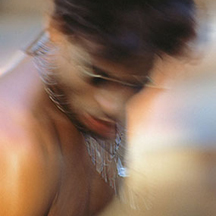 © Larry Monczka
Are your people pictures lacking pizzazz?
In this article on portrait photography technique, Larry Monczka, freelance photographer and writer, offers some creative tips to add a little spice to your portrait images. Panning, zooming, using light and color — it's all here!
"Do it Anyway" by Barbara Bender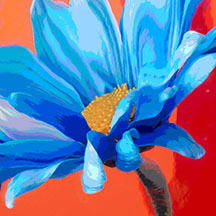 © Barbara Bender
All of us have the potential to be creative but for many, creativity can be hampered by the fear of disapproval or the fear of failure.
In this article on photographic creativity, Barbara Bender, freelance professional photographer and writer, encourages us to overcome our fears, take a risk, and do it anyway!
Let our guest writers help your learning digital photography with more inspiring articles! The full collection includes everything from photographing "real" children's portraits, to abstract photos, and more!