Choosing the right setting for your shutter doesn't have to be intimidating! If you're avoiding manual mode because picking the right speed is a mystery, then this short video will help you take control of your settings to create images that tell your story.

Spread the joy! Share today's tweetable!
Video Transcript
Are you confused by what shutter speed you should be using? Are you avoiding the issue by avoiding manual mode altogether? Hi, I'm Julie from Ultimate Photo Tips, and today's Two Minute Tip is all about using your shutter setting for creative control. You can get to the correct exposure through any number of combinations of shutter speed and aperture. If you have a wide aperture, you may only need a fast speed for your shutter. If you have a small aperture, you're going to need a slow speed for your shutter to get to the same exposure. But, you'll get there with either combination, so how do you know which one to choose?
It all depends whether you subject is moving If you subject is not moving, then shutter speeds are not going to make any difference. But if your subject is moving, they can make all the difference in the world. Imagine that a person is walking through your frame as you are shooting. If you have a really fast shutter speed, you'll freeze the motion, and you'll make them look still in the image. If you have a longer shutter speed, and the person walks through your frame, they're going to appear as a blur, or maybe a ghostly effect, because they're actually covering a portion of your frame as you're exposing.
[Moving] water is a great subject to experiment with when you're trying out different shutter settings. Let me show you a couple of examples: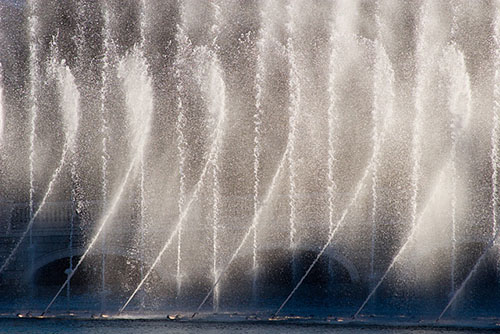 © Julie Waterhouse Photography
In this first example (above), I've used a very fast shutter speed, and I've actually frozen the water droplets in mid-air. You wouldn't normally see them like that [with your eyes] but that's the result of a fast shutter.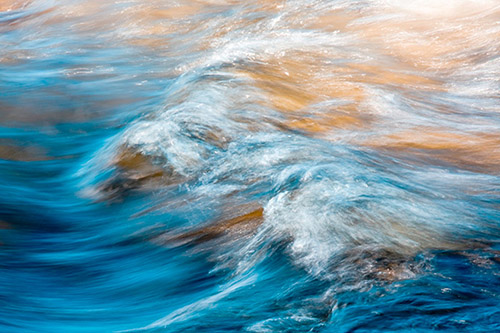 © Julie Waterhouse Photography
In this next example (above) I've used a bit longer shutter speed, and although there's still a bit of detail in the waves, the water is starting to smooth out.

© Julie Waterhouse Photography
In this final example (above), everything looks very calm, because I've used a very long shutter speed — 30 seconds in this case — to give a sort of misty effect. You don't see any actual detail in the water any more.
So, what is the right speed for your shutter? Well by now, you probably know that there is no right or wrong. It's all about the story you want to tell. So, grab your camera, find a moving subject, and start experimenting with different shutter speeds.
If you like this video, please like it, tweet it and share it with your friends. For more great tips, be sure to visit ultimate-photo-tips.com and sign up for my newsletter, where I share tips, ideas and inspiration that I don't share anywhere else!
Happy shooting, and I'll see you next time.