Photo Challenges:
December 2011
Sunsets
Now that the weather has turned cold, and the snow is finally on the ground in my home town, I'm craving sunshine! I decided that this month, I'd make the topic "sunsets" so I could get my fill of warm rays! Sunsets are always a favorite for photographers, so let's see your best!
Sunsets can be a challenge to shoot, since they typically results in an image with a large dynamic range. The foreground is often quite dark, while the sky is very bright. A graduated neutral density filter can help reduce the dynamic range, and bring out the rich colors in the sky. It's one of the few filters I carry in my camera bag in the digital age.
Tips: Look for interesting foreground shapes, as they will turn into silhouettes if you are shooting into the sun. Consider using a longer focal length lens if you want the sun to be a feature in the shot. A wide angle lens will make it appear as only a small dot. You may want to use a white balance setting of cloudy or shady to keep the colors looking nice and warm. Also think about using a tripod to keep your camera steady. Finally, experiment with different exposures to make sure you get the one that works best.
Read the rules. One entry only each month per person, please!
Enter your super-amazing photos in our photo contests. The winning image will be featured on the Ultimate Photo Tips homepage for all of the following month.
See what other people are submitting, and vote for your favorite:
View other entries.
Into the Sunset

My Images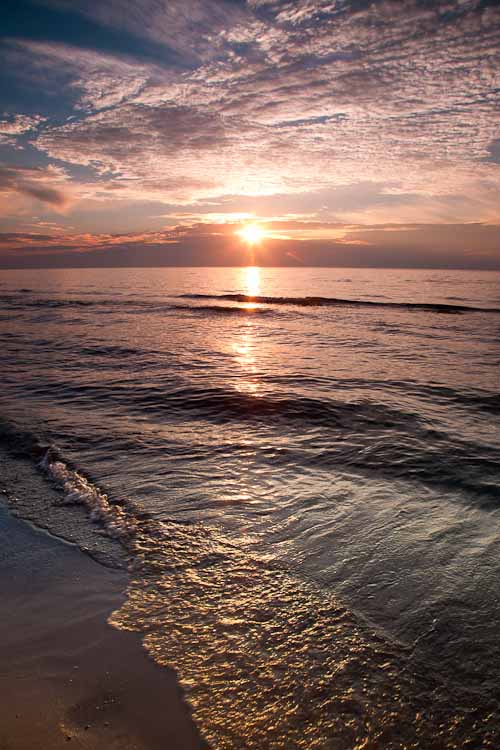 Sunset over Lake Huron, The Pinery Provincial Park, ON, Canada
© Julie Waterhouse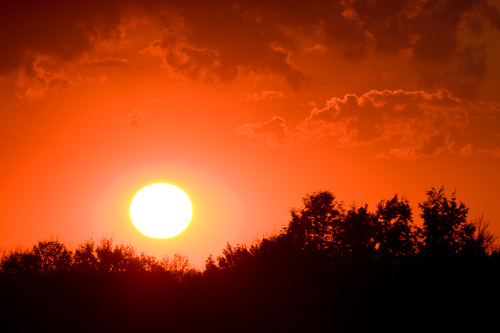 Quebec Sunset
© Julie Waterhouse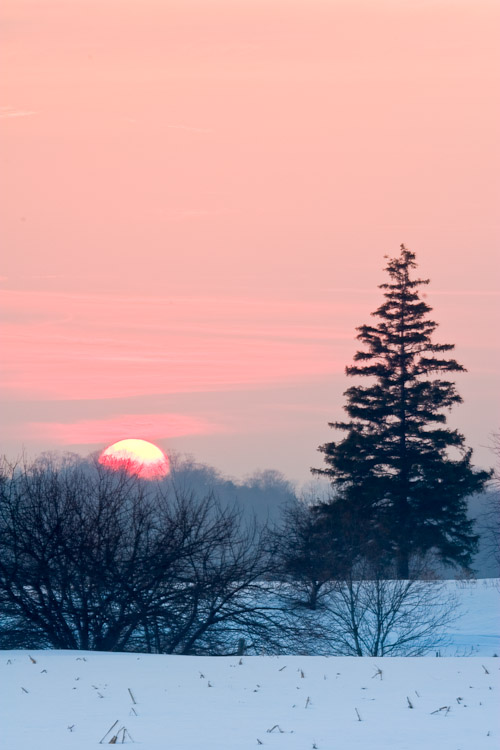 A Pale Winter Sunset
© Julie Waterhouse

Sunset Shadows
© Julie Waterhouse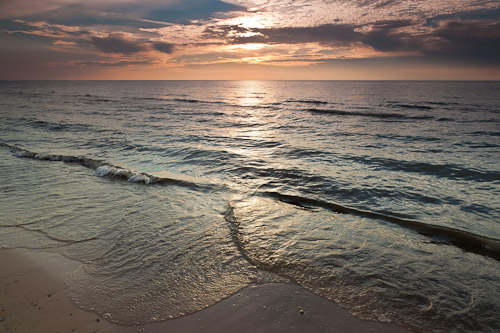 Sunset over Lake Huron, The Pinery Provincial Park, ON, Canada
© Julie Waterhouse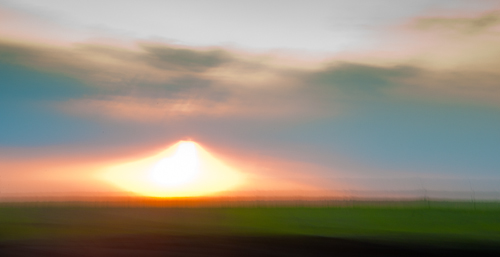 Playing! Pan Through a Moving Car Window at Sunset
© Julie Waterhouse
***C2_invitation_27343791***