Two Minute Photo Tips: Podcasts
Each audio podcast will open in a new window with a built-in media player.
Family Photo Tips

Learn how to take good pictures of your family and friends. Get creative with your family photos! Stop getting everyone to say "cheese" in a formal pose, and start capturing more natural portraits.
Podcast on family portrait ideas
Bracketing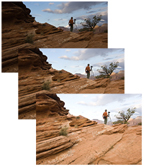 What is exposure bracketing, anyway? How do you do it? How can it help you?
Mirror Lockup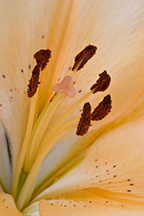 Mirror lockup is useful when you're shooting on a tripod, and want super-sharp images. It is especially useful when you are shooting macro or close-up.
Selective Focus

Selective Focus is a technique used to draw attention to a particular element of a photograph by making it the only piece in focus. Find out how to achieve this professional-looking effect.
Next, you may want to read an article by special guest writer, Larry Monzcka, with basic photography tips to take your pictures from snapshots to wall-worthy. It's all about the details.