March 21, 2012
Hello!

This month, we have a new article from guest contributor Katherine Keates. She brings us a travelogue of her visit to the Samburu tribe in Africa, where she used selective focus and long exposure to capture stunning images of the Samburu's dance. We also have tips on using blacklight, an article on Live View, and more. Read on!

What's New this Month at Ultimate Photo Tips
Dance of the Butterfly People
"Vivid colours swirled and danced through the heady East African air as rhythmic chant-like singing reverberated around the dusty circle. To the hypnotic beat of an ancient chant, women bounced and flaunted their vibrant neck collars made of rope upon rope of delicately strung beads while men jumped in a competition of height and stamina. I was simply spellbound."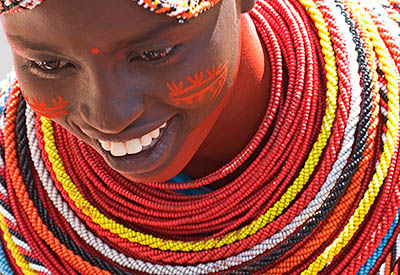 © Katherine Keates
Join photographer Katherine Keates as she journeys to Africa to explore the Samburu tribal dances through a series of stunning, selective focus and long exposure photos. Katherine brings the story of the Samburu culture and traditions to life through her images and her words.
READ MORE:

https://ultimate-photo-tips.com/africa-dance.html
Your Thoughts
In last month's poll, I asked how many lenses you use on a regular basis. 14% said just 1. The majority, at 51%, are using two. 23% are using three, and 11% report that they are using 4. No one admitted to using enough to open their own camera shop! I admit that I'm at the high end, but I am learning to travel lighter, and carry only one lens with me (a 24-105mm) when I'm just walking around.
This month, I'd like to find out whether the DSLR users among you are using the "live view" feature on your cameras. Cast your vote in this month's poll, and let me know! The poll is in the right-hand nav bar of the website: https://ultimate-photo-tips.com/
Photo Challenges
The topic for February's challenge was "Curves." There were many creative entries this month. Make sure to take a look at the beautiful and unusual winning image of an igloo against the Northern Lights, "Night Moves," submitted by Pete Torok of Nunavut, Canada:

https://ultimate-photo-tips.com/photo-challenges-winner.html



The topic for March's challenge is "Shadows." You know that photography is all about the light. Well, the flip side to light is the shadow it creates. This month, let the shadows take center stage. Enter your "shadows" photos here:

https://ultimate-photo-tips.com/photo-challenges-mar-2012.html
Creativity Exercise
Beautiful Backlight
Backlight is light that is coming from behind your subject. Most introductory photography books will tell you to stand with your back to the sun so that its light shines onto your subject. Backlighting is the reverse. You are shooting into the sun (or other light source).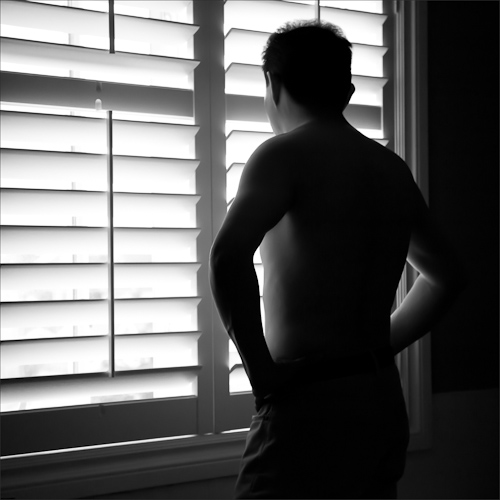 Backlight creates silhouettes because the subject itself is blocking any light from falling on the "front" (camera side) of it. Backlight can show off fine detail at the edges of a subject with rim lighting, such as hairs on an animal, or fibers on the edge of a leaf. Translucent subjects such as leaf skeletons or flowering grasses can be magical, since some light will sparkle through. Finally, backlight can create a moody feeling in your image, since the subject is in darkness.
You may need to use a lens hood to avoid stray light hitting the lens when pointing directly at your light source.
Set yourself an assignment to make some images that are backlit. It's good to experiment!
Tip of the Month: Something Every Photographer Needs to Know
Live View
Does your camera have a "live view" feature? Are you using it? Did you know that it can improve the accuracy of your focusing on stationary subjects?
"…Accurate focusing with your DSLR can be challenging. When using auto focus, it's difficult to tell whether your focus is as accurate as possible. Certainly you can see when the auto focus point lights up in the viewfinder, but you can't always be sure it's focused on the right point. And are you confident when setting your focus manually on a subject a moderate distance away that you have nailed the focus? Part of the problem is that viewfinders are designed more for displaying a bright image than as a focusing aid…"
https://ultimate-photo-tips.com/digital-photo-tips.html
Cool Link of the Month
EarthShots.org
I'm keeping it simple this month. This website is filled with beautiful photographs that will inspire you.
"Earth Shots is a photo of the day contest celebrating the beauty and diversity of our planet. Each day we chose one fantastic photograph to feature on our homepage. Anyone can submit their photographs to Earth Shots for a chance to win the coveted photo of the day title."







Happy shooting from Ultimate Photo Tips!