Hello!
Welcome to the start of a brand new year! I hope it brings you health, happiness, prosperity, and many great photo opportunities! You may notice that I'm experimenting with a slightly different look and feel to the eZine this month. You'll still find the same great content, though! This month's article is on winter photography. And as always, there's a creativity exercise, tip of the month, cool link, and more! Enjoy!
Fabulous Family Photos
"Today's style of family portraiture has evolved from the very stuffy and formal poses of the past, where the men were in ties, the ladies in dresses, and everyone lined up neatly and smiled into the camera. Instead, families are looking for natural, candid photos that capture something personal and unique about them."

Stuck for exciting family portrait ideas? Looking to avoid awkard family portrait poses? I've just completed a pair of articles that will give your family photos a boost.
READ MORE:


https://ultimate-photo-tips.com/family-portrait-ideas.html
Creativity Exercise
Pick a Color! Any Color!
Some photographs rely on color to make them successful. I have an image of a single red tree amidst a group of green ones, telling the story of the start of Autumn. That image wouldn't work in black and white because the red and green trees have the same tonality, and would be the same shade of grey when rendered in black and white.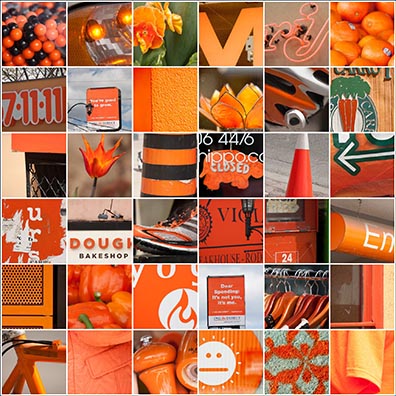 This month, your challenge is to look for images where the story is told through tonal, rather than color contrast. These are images that will work well in black and white. In such images, color can be a distraction; converting to black and white can actually strengthen your story.
It takes practice to see in monochrome. Try to pre-visialize your final black and white image when you are evaluating a scene. Look for lines, textures and shapes that are created by differences in tone, not color.
TIP: Even when shooting in RAW, you can change your Picture Style (Canon), or Picture Controls (Nikon) to Black and White or Monochrome, respectively. This can give you an idea of how the picture will look without color, even before processing.
Read more about light and tonal contrast:


https://ultimate-photo-tips.com/visual-design-elements.html
Tip of the Month: Something Every Photographer Needs to Know
Try a Little Backlight
Light coming from behind subject
Adds mood, shows off details at edges
May need lens hood to avoid stray light hitting the lens when pointing directly at light source
Silhouette [portrait of Ron]
Wispy subjects like flowering grasses let some light sparkle though (transluscent)
People aren't all bad! Try including a person in your next Nature shot. If there's no one else around, set your timer, and include yourself in the shot!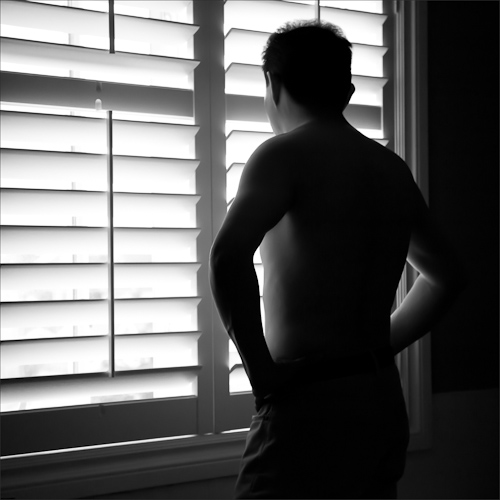 Cool Link of the Month
Underwater dogs
By Seth Casteel.


What's New this Month at Ultimate Photo Tips
Last Day Today!
Heads-up that today is the last day for the $100 off sale that OnOne Software is offering on their fabulous PhotoSuite 6 product. I've been using OnOne plugins for years, and am happy to recommend them through this affiliate link. I hope you can take advantage of this amazing deal – it's the best I've seen from them.


Your Thoughts
In last month's poll, I asked how often you use your tripod. The results produced a near-perfect bell curve! 9% said "never," 10% said "always," or "almost always." The rest of you were in the middle. 17% said occasionally, when you remember. Finally, the vast majority of 61% said that it depends what you're shooting, but you use a tripod at least half the time.

This month, I'd like to find out what kind of print lab you use. Do you use a pro lab? A drugstore lab? Print your own? Cast your vote in this month's poll, and let me know! The poll is in the right-hand nav bar of the website:
https://ultimate-photo-tips.com/
Photo Challenges
The topic for December's challenge was "Sunsets." Given the dull, grey winter we're having in Toronto, many of the images made me wish I were right there in the scene!. Make sure to take a look at the stunning winning image, "Great Sand Dunes National Park Sunset," by Lance Gitter:


https://ultimate-photo-tips.com/photo-challenges-winner.html
The topic for January's challenge is "Clouds." Sometimes we forget to appreciate the amazing beauty of the sky above. This month, I encourage you to look up! Then take a photo, and enter it here:


https://ultimate-photo-tips.com/photo-challenges-jan-2012.html




Happy shooting from Ultimate Photo Tips!