Beginning Photography Tips – one step at a time!
Here you'll find beginning photography tips so you can learn basic photography and how to take good pictures one step at a time. Discover the ABC's of exposure, composition, lighting — and let's not forget about creativity!
Two Minute Photo Tips
Check out our series of two minute audio podcasts to learn how to take good pictures.
Details, Details!
Larry Monczka, our special guest writer, has contributed a fabulous article with basic photography tips to take your pictures from snapshots to wall-worthy. It's all in the details.
Digital Photography for Beginners
If you're just starting out in photography, let me welcome you to the fun! There's lots to learn, but you shouldn't feel overwhelmed. You don't need to know everything all at once, and you don't need to know everything to start enjoying photography right away.
If you're ready to learn a few things to get started, then you've come to the right place. This section contains a collection of helpful tips on digital photography for beginners to prepare you for great shooting. Read this basic photography information before you head out with your camera! Find out about everything from the "golden hour," to insuring your gear, to creating the right state of mind.
Exposure Basics
When you start using a digital camera, it's usually in one of the built in "program" modes. If you're here visiting this website, then I'm guessing that you might be ready to take your first tentative steps out of program mode, and start making some decisions about exposure settings yourself. Once you do, you'll never look back! You will find that by learning about exposure, you actually gain the extra creative control to do things like blur motion, and use selective focus. How are motion and focus related to exposure? Read on, and find out!
Understanding exposure basics is crucial to making a great photograph. Spend some time to understand the four ingredients of exposure: light in the scene, ISO, shutter speed and aperture. Don't be intimidated! The concepts are not hard, and once you get your head around them, you're well on your way to great images!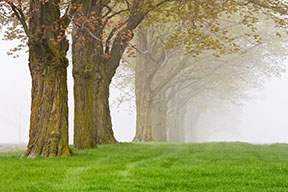 © Julie Waterhouse Photography