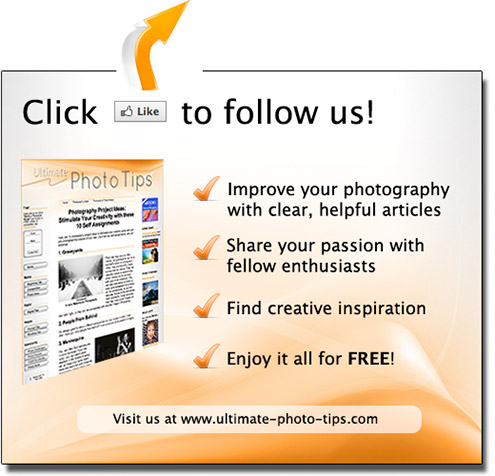 We're here to help with photo tips to inspire you and help you learn!
Ultimate Photo Tips provides friendly education and encouragement for photo enthusiasts around the world, presented in a way that's clear, organized, and easy to understand. We have hints and tips to hone your skills and boost your creativity, whether you're looking for the answer to a specific question, or just want to explore and learn.
Two fabulous eBooks on Close-up Photography!
Each one is a 60-page, downloadable PDF eBook full of helpful tips, useful information, and spectacular, full color images to inspire you to create better close up photographs.

Only USD$8 each, or USD$12 for the pair.