Photography News
We bring you the latest photography news around the world, and invite you to submit your own news and local events related to photography.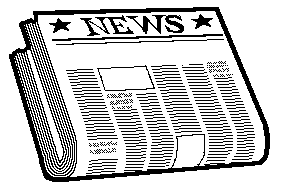 Google's Photography News
Here's the latest photography news, as gathered by Google from more than 4000 news resources from around the world!
What's Going On Where You Live?
Do you have any photography-related news you'd like to share with the world? Any local exhibitions or events you want to make known to our readers? Here's you're chance to tell the world!
Your Photography News Around the World
Click the links below to read the news that other visitors have posted.

Palm Springs, February 1, 2012

Three of my creative landscape images are showing at the Heath Gallery in Palm Springs. The gallery will host Art Walk on Wednesday, February 1 from 6.00 …
Michael Orton , creator of the Orton Effect launches new site

Michael Orton , Canadian photographer , and creator of the Orton Effect has launched a new website. Featured on the site are two presentations , Earth …
Saturday, July 24, 2010: Third Annual Worldwide Photo Walk

Worldwide Photo Walk July 24, 2010 the whole world is walking again Sponsored by Adobe and presented by Kelby Training and NAPP What is a Photo Walk? …