Photo Challenges:
June 2012
Roads
Once again, this month, I chose a topic from the pool of reader submissions on our Ultimate Photo Tips Facebook Page. This month's challenge topic is Roads.
Roads make great subjects because they usually form a line in the image that you can use to guide your viewer's eye through the picture space. Read more about how lines can be used as visual design elements to make a more compelling composition.
Roads lead us figuratively, as well as literally. They pull our imaginations along, as we mentally travel down them to the end. A road can leave the viewer wondering, "What's around the corner?" A straight road is a direct route, and can instill a sense of speed, or a fast pace. A meandering road is the scenic route; viewers can take their time to explore along the way. There's no right or wrong to the road you choose. It's all about the story that you want to tell!
Stay on the straight and narrow, or venture on the long and winding. Take the high road, or the low road. Photograph a cart track or a super-highway! Look for a fork in the road, and the road not taken. Have fun, and show us your best shot of a road!
Read the rules. One entry only each month per person, please!
Enter your super-amazing photos in our photo contests. The winning image will be featured on the Ultimate Photo Tips homepage for all of the following month.
See what other people are submitting, and vote for your favorite:
View other entries.
Following My Own Road...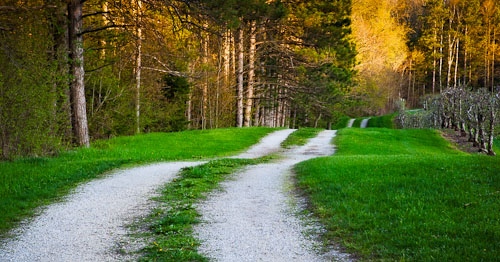 Track through the Orchard
© Julie Waterhouse

The Long and Winding Road
© Julie Waterhouse


"When you come to a fork in the road, take it" -- Yogi Berra
© Julie Waterhouse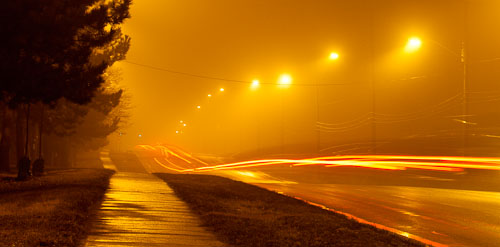 A Foggy Night in Markham, ON, Canada
© Julie Waterhouse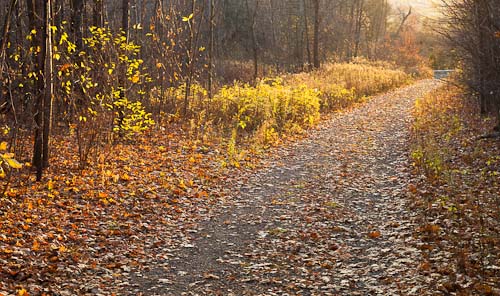 Road through the Forest
© Julie Waterhouse


Texas Highway
© Julie Waterhouse

Country Road
© Julie Waterhouse
"Roads" Contest Entries
Click the links below to see the photo challenges entries so far.

Please vote for your favorites by ranking them with stars!
Photo Challenge Entries - June 2012

A convoy of vehicles carrying a dead soldier's body with his family travels along the Highway of Heroes. Since 2002, when the first dead Canadian soldiers …