Photo Challenges:
February 2011
Winter
Brrr! Here in Toronto, Canada, we're in the middle of a deep freeze. As I type this, it's -19C, with a windchill of -26C, and twenty-plus centimeters of snow on the way tomorrow. That means winter is on my mind! Let's see some images of what winter looks like in your part of the world. To me, it means snow, ice, bare trees, and cold. But it also means the fun of winter sports like skiing and skating! What does it mean to you?
Enter your super-amazing photos in our photo contests. The winning image will be featured on the Ultimate Photo Tips homepage for all of the following month.
One entry only each month per person, please!

Submit your image.
See what other people are submitting, and vote for your favorite:
View other entries.
A Canadian Winter

The Gate
© Julie Waterhouse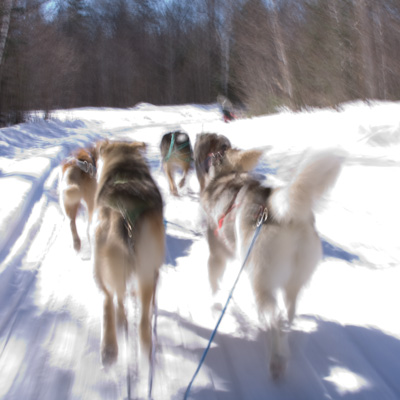 Mushing in Algonquin Park
© Julie Waterhouse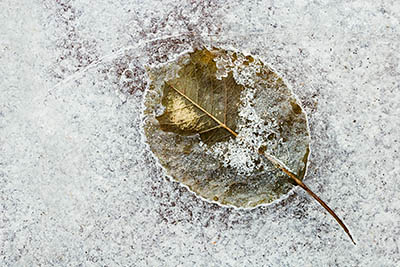 Leaf Trapped in Ice
© Julie Waterhouse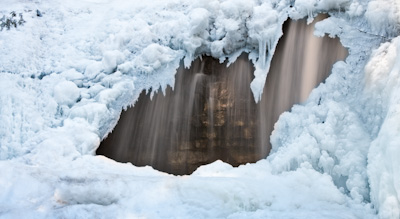 Winter Waterfall
© Julie Waterhouse
"Winter" Contest Entries
Click the links below to see the photo challenges entries so far.

Please vote for your favorites by ranking them with stars!
Photo Challenge Entries - February 2011

Love the patterns formed by the interplay of sun and cold rocks.